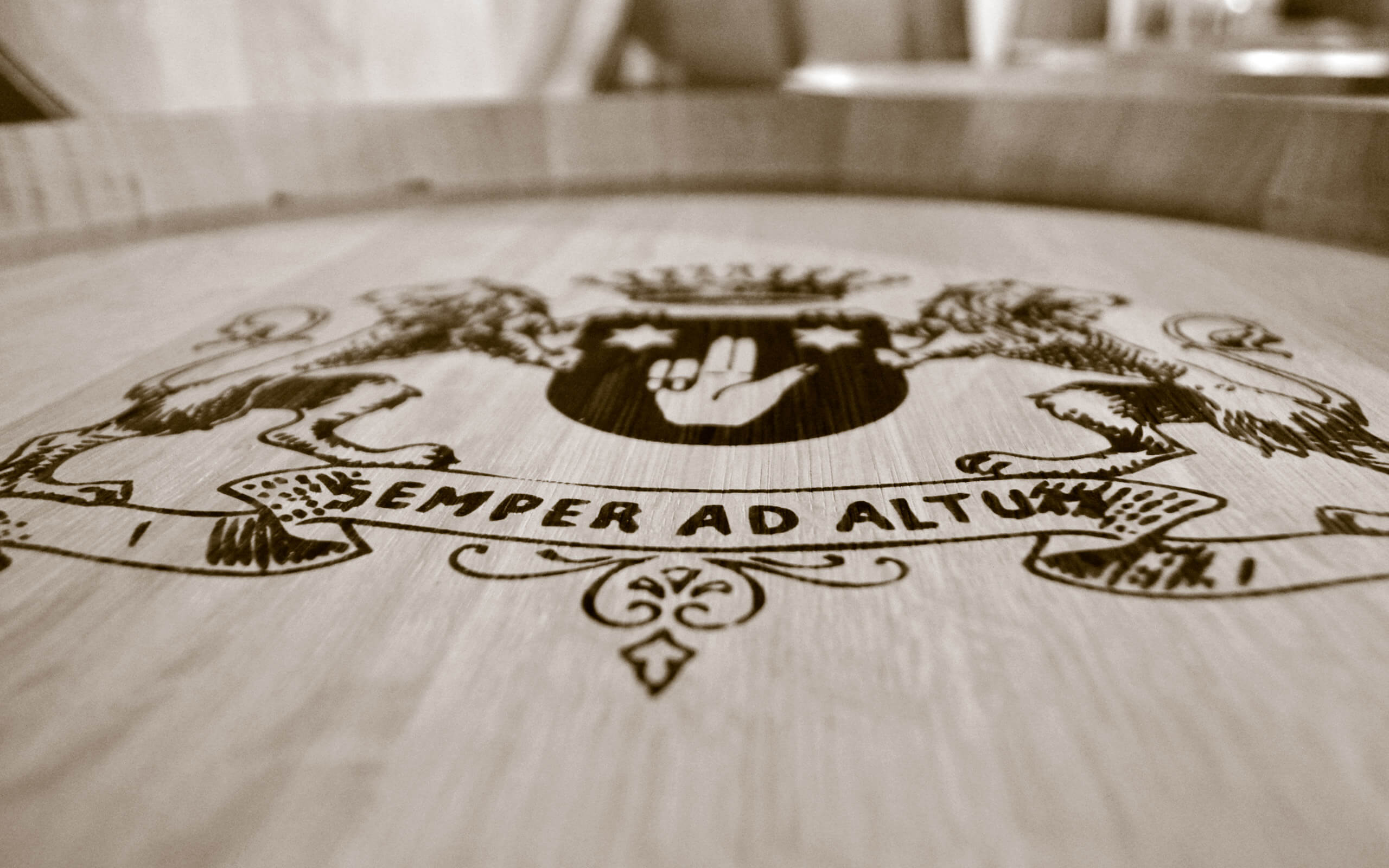 Scroll down
Legal information
Credits
Website design: Lasuite Atelier
Hosting: OVH SAS, 2 rue Kellermann, 59 100 Roubaix, France
Photos: Jérome Mondière – Léa Zuger
Editor: Jean-Luc Zuger
Responsabilities
The website user hereby declares that they have consulted these conditions of use and undertakes to respect said conditions.
The user of the website "www.malescot.com" hereby declares that they have the necessary skills and means to access this website and use it.
The user of the website "www.malescot.com" hereby declares that they have checked that the IT device used contains no viruses and functions perfectly.
We do everything possible to offer users available and checked information and/or tools, but cannot be held responsible for errors, unavailable functional features and/or any viruses that may be present on the website.
The information provided by Château Malescot Saint-Exupéry is for indicative purposes only and the user must carry out further analysis of their own.
We cannot guarantee that the information displayed on our website is correct, complete or up to date. As a result, the user hereby declares that they use this information under their exclusive responsibility.
Legal age to consume alcoholic beverages
To be able to browse this website, you must be of legal age required to drink, defined by the legislation of your country. If you are below this age, please leave this website.
If you are the required age, please enjoy our products responsibly.
Countries with restrictions
In certain countries, it is forbidden to browse websites such as ours, because local laws prohibit the sale and/or promotion of alcoholic beverages.
If you browse this website from a country where such restrictions apply, please disconnect immediately.
If you are unaware of the requirements of the law in your country with regard to these questions, we recommend that you leave the website and check up on what you are allowed to do before returning.
Intellectual property rights
The general design of this website and its texts, images, videos, sounds, expertise and all other components are the exclusive property of Château Malescot Saint-Exupéry and/or its suppliers.
The entirety of this website is covered by French legislation on copyright and intellectual property.
The same applies to the databases on this website produced by Château Malescot Saint-Exupéry: they are protected by the French law dated 1 st July 1998 (Article L112-3).
Any reproduction of part of this website or its entirety (other than what is technically necessary to browse it) on any form of electronic medium is expressly forbidden.
Reproducing a component of this website on paper is authorised, as long as the following two conditions are observed:
– the integrity of the documents reproduced must be preserved: no modification or change of any kind
– the source must be clearly and legibly referenced in the following way, for example: "This document comes from the website www.malescot.com. All rights of reproduction reserved and strictly limited."
The website's URL, "www.malescot.com", must always appear in the reference.
Any use of this website's content that is not in compliance with these requirements will be deemed to be fraudulent as defined in Article 335-2 of the French code of Intellectual Property.
Other than civil liability claims for damages, such fraudulent use of the website's content can be prosecuted criminally and face a fine of up to €300,000 euros and/or 3 years in prison.
For other uses, please contact us.
All hypertext links to the www.malescot.com website from other resources on the Internet, must be first expressly authorised in writing by Château Malescot Saint-Exupéry.
To this end, please get in touch with us. Château Malescot Saint-Exupéry declines all liability relative to the content of websites to which links may connect from the "www.malescot.com" website.
Protection of personal data
In compliance with Article 34 of French law no. 78-17 dated 6 th January 1978 relating to information technology, data storage and individual freedom, any user, who may have deposited information on the website that is directly or indirectly connected to their name, can ask the website administrator to communicate said personal information concerning them and have it corrected or deleted as appropriate, by contacting Château Malescot Saint-Exupéry.
Any information given is exclusively used by the Château Malescot Saint-Exupéry customer, sales and advertising & promotion departments, and is in no circumstances communicated to third parties.
You have the right to access, correct, oppose and delete the data about you. You are able to exercise this right directly at any time by answering the emails that are sent to you by Château Malescot Saint-Exupéry using the following email address: malescotstexupery@malescot.com. Alternatively you can send a letter to the people in charge of processing your data at the following postal address: Château Malescot Saint- Exupéry, 16 Rue Georges Mandel, 33460 Margaux, France. Please remember to indicate your e-mail address.
If you believe that your rights have been violated, or if we fail to respond, you may lodge a complaint with the French National Commission for Information Technology and Liberties (CNIL). CNIL declaration form no. 1276250.
Cookies
Cookies are indicators copied from our website onto the hard disk of your computer. Their only purpose is to make browsing easier, when you return to our website.
Our website www. malescot.com may use cookie technology to:
– make statistics on how the website is browsed.
– to ensure that certain applications of the site work, for which cookies are required.
Your entitlement to oppose the use of information about you enables you to prevent these cookies from being saved to your hard disk, by changing the settings of your web browser.